TGoA and the Korean Cultural Centre Australia at the Sydney Tea Festival
The Sydney Tea Festival is an interactive experience designed to help people discover and experience specialty tea; encourage and grow a passion for tea through education and showcase quality specialty tea providers.
The Korean Cultural Centre Australia joined TGoA to promote the Centre and the many courses on offer there, as well as the many facets of Korean life and culture itself.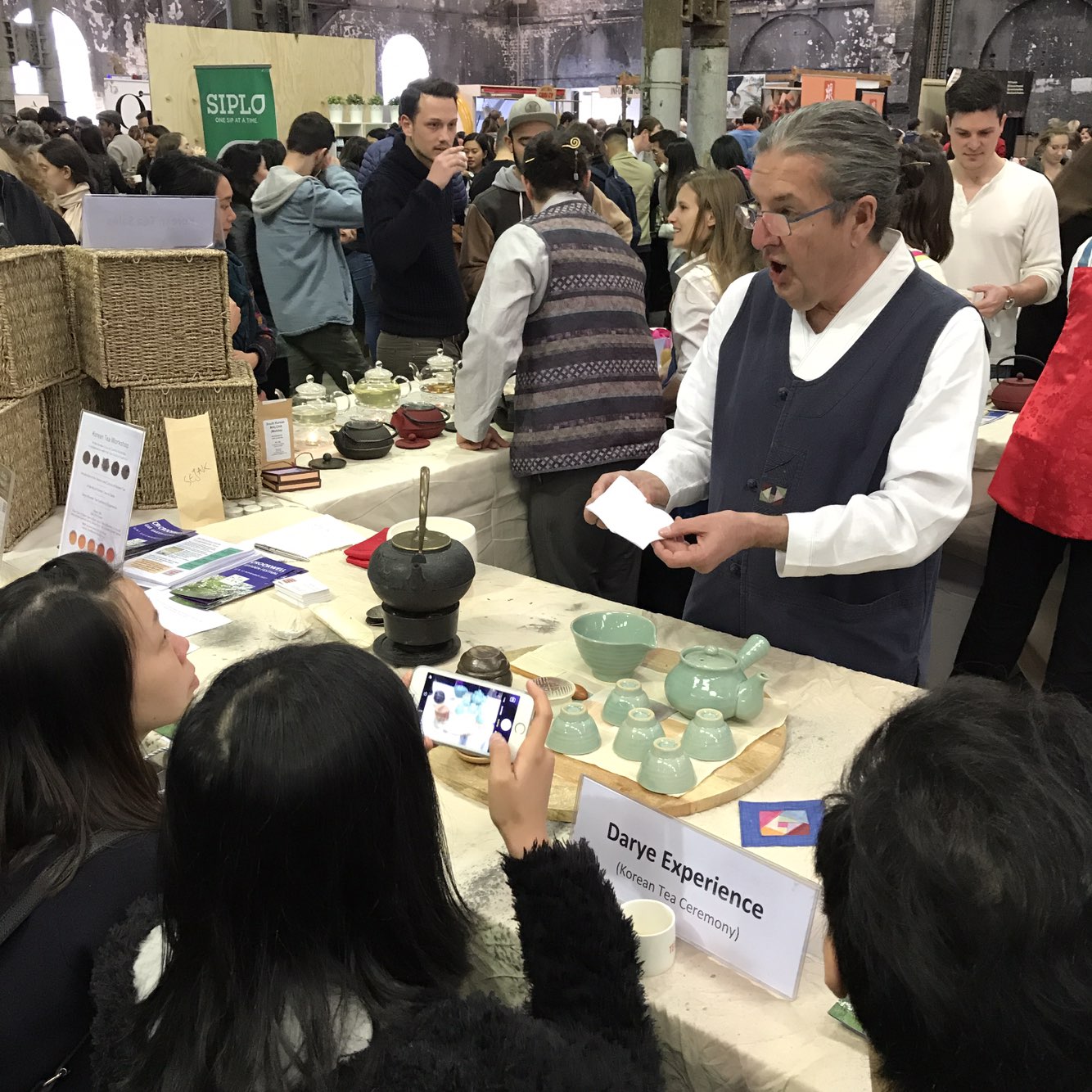 TGoA performed a Friend's Darye throughout the day. Darye means "day tea rite", and is a ceremony that can be for the King, your friend or a stranger on first meeting, or in fact at any time and with any person. It is to show respect, openness, friendliness but also culture and art.
There were, of course, plenty of delicious Korean teas on offer from our friends at Tea Total, including Ujeon, Sejak, Balyhocha and Puruncha, a very rare 'Blue Tea' from the Puruncha Tea Culture and Research Institute in Daegu.